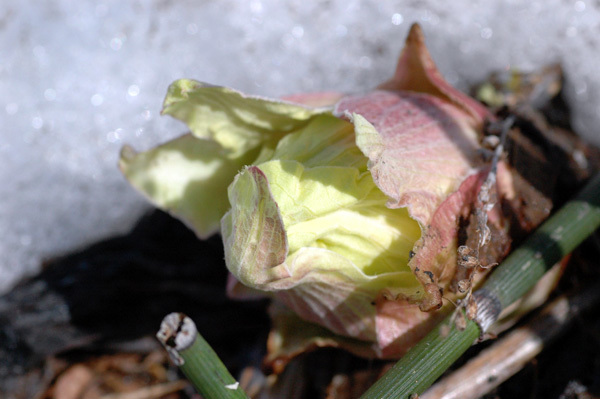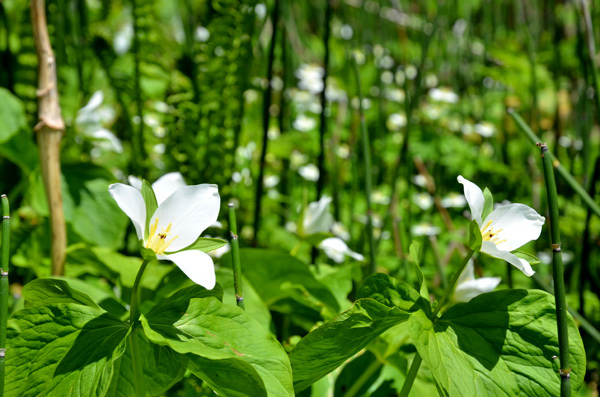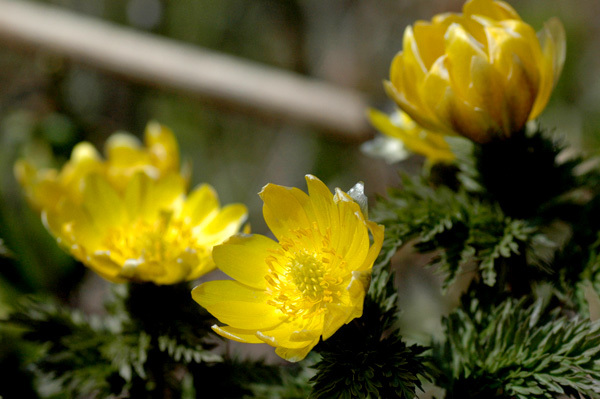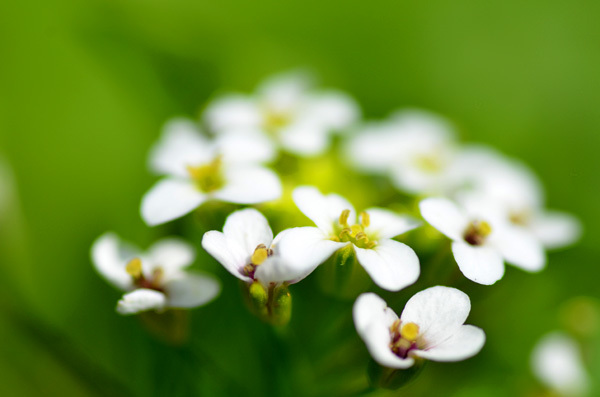 The shore around the lake looks like untouched moor with flowers.
that people of main island never can get. Butterbur sprouts come out among
lingering snow followed by golden Adonis. The place is filled with many kinds
of wild flowers. Full of sunlight Spring has come to the East Hokkaido!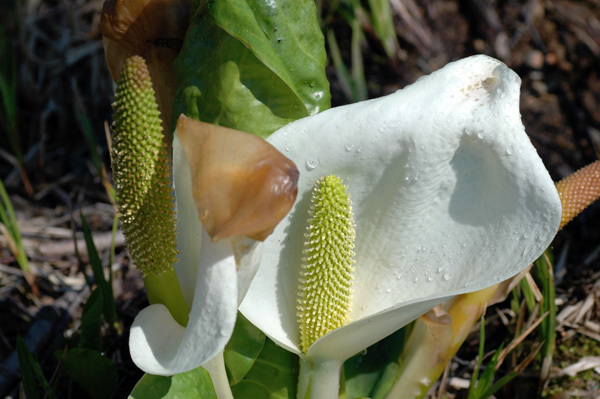 Hot spring has come out under the dug sand!
When the Spring comes, topics will change from swans to "the hot spring
easily spring out by digging". The picture is showing beautiful ladies came
from Kyoto. Actually, the staff of "the Letara Chip" have dug the outdoor bath.
I miss the scene!